GET A GUARANTEED INTERNSHIP THIS SUMMER IN NYC, LA, OR VIRTUAL! 📣
🔷 Our program includes:
A guaranteed internship

One-on-one coaching with industry professionals

Access to our community of participants and alumni before, during, and after your internship
🌎 Destinations for Summer Internships 2023
New York, Los Angeles, or Virtual
🗓 Timing for Summer Internships 2023
8 to 14 weeks
👉 Internships available for Summer 2023
Design Internship

Art Internship

Marketing Internship

Social Media Internship

Public Relations Internship

Editorial Internship

Creative Writing Internship

VFX Internship

Music Internship

Photography Internship

Fine Arts Internship

Arts Administration Internship

Curations & Exhibition Internship

Animation Internship

Motion Design Internship

Compositing Internship

3D Modelling Internship
📍 Featured Company Partners
1. PAPERWHITE STUDIO, NEW YORK
Graphic Design // Branding Internships
Paperwhite is a multi-disciplinary design consultancy based in New York and Graz. They work collaboratively with leading companies, organizations, and individuals to develop brands that are smart, engaging, and memorable.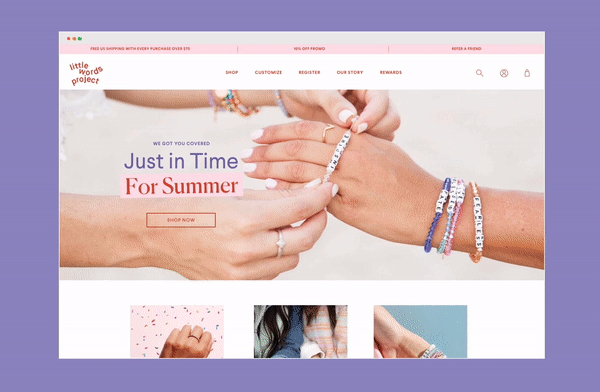 2. AKI THE LABEL, LOS ANGELES
Event Production // Marketing // Social Media // Art Administration
Aki the Label is a streetwear brand based in Los Angeles, focused on casual luxury and everyday wear. Aki focuses on highlighting great cities and our cool towns, designing logos and limited collections that represent those places and talking to its inhabitants.
3. SCOPE, NEW YORK
Marketing // Graphic design // Event production // Cultural management
SCOPE is a global art fair, celebrated as the premier showcase for international emerging contemporary art and multi-disciplinary creative programming.
Summer internships are one of our most competitive terms, due to the larger applicant pool. If you're applying to intern abroad this Summer, make sure to get a head start and apply now!
DEADLINE TO APPLY FOR SUMMER 2023 INTERNSHIPS:
FEB 15, 2023 AT 11:59 PM EST


A

PPLY HERE!
ArtBound Initiative connects students and recent graduates with key players in the creative industry in New York, Los Angeles, Berlin, Melbourne, Sydney & Hong Kong. The program includes a guaranteed internship, one-on-one coaching, travel support (housing, visa & insurance), and events.
Questions? Contact us at info@artboundinitiative.com